Home 1
June 19, 2021
2021-07-14 11:54
Home 1
The ultimate touchstone of quality education is the quality culture permeating in any education Institution. In today's world of digitization, technical education stands at the crossroads of keeping pace with the emerging needs of humankind along with rapidly changing trends in governance and scientific development. The global transformation, the trend of learning by doing, relevance to people, and national development – Manav Rachna International Institute of Research and Studies is the right place to gear up with a world-class competitive edge. We are trusted to nurture juvenile minds and prepare them to deal with the challenges of their future endeavors.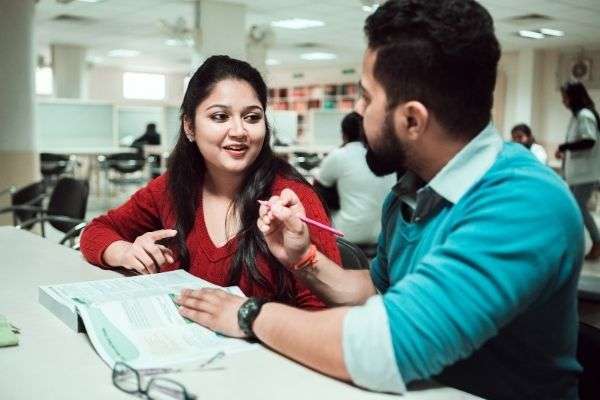 Continuing the Legacy of our Founder Dr. O.P Bhalla, Manav Rachna has launched "Manav Rachna Online" to provide quality programs to those students who are not able to draw benefits from conventional systems of Education. Eleven programs in different streams namely Computer Applications, Management, Commerce, Business Administration, Arts, Economics, Psychology, Design, and many more will be offered by University in online mode with specialization in different domains. In Today's opportunistic world specialized education is essential for successful professional life. Manav Rachna Online Education has collaborated with prominent industry partners to provide global career opportunities to the students and prepare the students to acquire the increased technology-intensive needs of today.
MRIIRS Affiliation and Accreditation
NAAC Accredited 'A' Grade University
QS 4 Star Rated
AICTE Approved
Accredited Band 'A' under Private and Self-Financed Universities category under 'Atal Ranking of Institutions on Innovation Achievement'
Why Choose Manav Rachna Online ?
Rigorous Assessment System
Adapting Manav Rachna's legacy to deliver quality education, the online university relies on the transformational and contemporary domain of the MR Learning Management System or LMS. The LMS-based education system ensures a streamlined and seamless way to approach online education. This is a hassle-free and revolutionary way to approach education in the 21st century.
Scholarship/Freeship to UG & PG will be offered to candidates on the basis of their marks/CGPA in the qualifying examination (For purpose of Scholarship/tuition fee waiver, the marks will not be rounded off to the next higher figure but calculation of the percentage of marks shall)
Global Academic Collaboration
Alumni and In-Campus Start-ups
Countries home to our students
Reputed MNCs and Organizations as Patrons
CA Vishal Thakkar on 'Manav Rachna Risk Management in Finance'
Risk Management in Finance gives you a thorough understanding of financial theory and helps you develop quantitative and analytical skills. It positions you to explore a range of career opportunities in India and abroad.
Join The Online Program Now!
Manav Rachna has launched "Centre of Online Education" to provide quality programmes to those students who are not able to draw benefits from conventional system of Education. Students can perfectly reshape their career and future through impeccably designed online programmes. The renowned faculty, cutting –edge advanced curriculum, technology driven and a remarkable content delivery will be helpful in the successfully implementation of online programs.
MREI Campus:
Sector – 43, Aravalli Hills, Delhi – Surajkund Road, Faridabad – 121004, (Haryana), India
Enquiry:
Call: 0129-4259000