Key Functionaries
March 23, 2021
2021-06-26 1:14
Key Functionaries
Dr. N.C. Wadhwa
IAS (Retd.), M.A. (Public Administration), Ph.D
Director General MREI. Special Interests & broad duties– Educational Planning & Administration.
Prof. (Dr.) I.K. Bhat
Ph.D (University of Delhi)
B.E. (Hons) in Mechanical Engineering (NIT Srinagar), M.Tech., Ph.D. (IIT Kanpur)
Vice Chancellor of Manav Rachna University
Prof. (Dr.) Sanjay Srivastava
Ph.D (University of Delhi)
Professor, Vice Chancellor MRIIRS and Managing Director MREI
Special Interests & broad duties– Cross Cultural Management;Psychometric Profiling; Leadership; Change Management & Qualitative Research
Prof. (Dr.) Naresh Grover
B.Sc. Engg,(Hons.) M.Tech, Ph.D
PVC, Dean Academics, MRIIRS
Experience: 33 years
Special Interests & broad duties–  Research, Academic Planning and Coordination, Educational Administration
Prof. (Dr.) Pardeep Kumar
B.Sc. (Hons), M.Sc. (Physics), Ph.D (Physics)
Director, Center of  Online Education, MRIIRS
Special Interests & broad duties– Expertise in corporate affairs, experience in international faculty exchange programs as well as collaborations with international Universities
Mr. R.K Arora
BA LLB, M.Phil (Political Science)
Registrar, MRIIRS
Special Interests & broad duties–Expertise in Administrative affairs
Prof. (Dr.) Chavi Sharma
MA (Psychology), Ph.D, CJMC
Executive Director & Dean – FBSS; Secretary – Dr. O.P Bhalla Foundation
Special Interests – Research and Extension in Management Education with specialization in Human Psychology and Org. Behaviour.
Prof. (Dr.) Sarita Sachdeva
Professor & Dean ResearchQualifications: M.Sc., M.Phil, Ph.D
Experience: 22Years
Areas of Interest:Bioremediation and Biofuels
Dr. N.K. Sharma
Controller of Examination, Area of Interest: Administration, Academics & Legal. Signal
Processing, Wireless Communication and Free space optical communication
Prof. (Dr.) Nand Lal Dhameja
Ph.D (IIM – Ahmadabad)
Dean-FMS-MRIIRS
Area of Interest: Infrastructure Development, Finance and Accounting, Public Budgeting and Financial Management, Public Sector Restructuring and Public Enterprise Management.
Prof. (Dr.) S.S. Tyagi
Dean-FCA -MRIIRS
Ph.D (Computer Science) M.E(BITS-Pilani), B.Tech (Computer Technology)
Area of Interest: Cloud Computing, Wireless security, Mobile Adhoc Networks, Computer Networks Security, Software Defined Networking, Internet of Things
Prof. (Dr. ) Monika Goel
Dean, Faculty of Commerce & Business Studies & Chief Coordinator NewGen IEDC, Manav Rachna
B.A, M.Com (E.A.F.M), NET & Ph.D
Area of Interest: Finance, Goods & Services Tax, Income Tax, Transfer Pricing, Financial Accounting, Internal Controls, Entrepreneurship, Risk Management, Family Business, Strategic Financial Planning, Internal Audit & Legal Advisory
Prof .(Col.) Sanjeev Gupta
Director FAD , MRIIRS
General Management Program with Distinction at IIM Lucknow (2018). MBA (HR) Gold Medal with Honours from Panjab University (2007). Arch with Honours from IIT Roorkee (1996). Arch from Chandigarh College of Architecture, Panjab University (1987)
Prof(Dr. ) Deepti Dabas Hazarika
BA (H) Economics, MBA, M. Phil., Ph.D.,UGC NET
Director & Head, FMS ,MRIIRS
Areas of interest: Service design and delivery, Advertising and promotion, Administrative Systems Management, Technical and creative writing
Prof(Dr. ) Shaveta Bhatia
Ph.D, Computer Science, MCA,
Deputy Director, Center of Online Education
Area of Interest: Mobile Computing, Web Application Development, Database Management System, Networking more than 36 papers in International/ National Journals conferences,2 books published Member of ACM,CSI Editor and Reviewer of various renowned journals.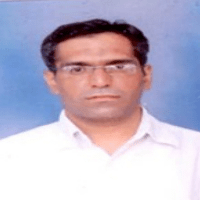 Dr. Jayender Verma
Head, Department of Commerce
M.Com, Ph.D (Finance)
Area of Interest: Accounts & Economics
Research Interest: Finance & Economics
Dr. Narinder Tanwar
Head, Department of Business Studies
M.Com, Ph.D (Finance)
Area of Interest: Accounts & Economics
Research Interest: Finance & Economics
Dr. Anandjit Goswami
PhD in Energy Policy and Economics
Associate Professor (Liberal Arts), Department of Social and Political Studies & HoD
Area of Interest: Art and Sustainability, Music and Sustainability, Economics of Sustainability, Economic and Policy Modelling, Energy Policy and Modelling, Development and Climate Policy Analysis
Dr. Sanjay K Surya
B.Arch & M.Arch
Professor & HOD
Special  interests: Landscape Architecture, Urban Design, Research Work, Smart cities expert
Manav Rachna has launched "Centre of Online Education" to provide quality programmes to those students who are not able to draw benefits from conventional system of Education. Students can perfectly reshape their career and future through impeccably designed online programmes. The renowned faculty, cutting –edge advanced curriculum, technology driven and a remarkable content delivery will be helpful in the successfully implementation of online programs.
MREI Campus:
Sector – 43, Aravalli Hills, Delhi – Surajkund Road, Faridabad – 121004, (Haryana), India
Enquiry:
Call: 0129-4259000