List of Key Functionaries- Manav Rachna Online Centre
March 23, 2021
2022-12-09 15:58
List of Key Functionaries- Manav Rachna Online Centre
Prof. (Dr.) Sanjay Srivastava
Professor, Vice Chancellor MRIIRS and Managing Director MREI
Qualification: Ph.D (University of Delhi)
Special Interests & Broad Duties: Cross Cultural Management; Psychometric Profiling; Leadership; Change Management & Qualitative Research
Prof. (Dr.) Naresh Grover
PVC, Dean Academics, MRIIRS
Qualification: B.Sc. Engg,(Hons.) M.Tech, Ph.D
Experience: 33 years
Special Interests & Broad Duties:  Research, Academic Planning and Coordination, Educational Administration
Prof. (Dr.) Pardeep Kumar
Director- Centre for Distance and Online Education, MRIIRS
Qualification: B.Sc. (Hons), M.Sc. (Physics), Ph.D. (Physics)
Special Interests & Broad Duties: Expertise in corporate affairs, experience in international faculty exchange programs as well as collaborations with international Universities
Prof. (Dr.) G. L. Khanna
Pro-Vice Chancellor-MRIIRS
Qualification: B.Sc. (Hons), M.Sc. (Physics), Ph.D.
Special Interests & Broad Duties: Research & Consultancy in High Performance Sports, Nutrition & Physiology, Educational Administration
Mr. R.K Arora
Registrar, MRIIRS
Qualification: BA LLB, M.Phil (Political Science) 
Special Interests & Broad Duties: Expertise in Administrative affairs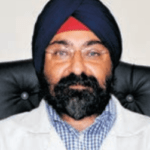 Dr. Arundeep Singh
Principal – MRDC
Department of Conservative Dentistry & Endodontics
MDS from Nair Hospital & Dental College, Mumbai 
Special Interests : Micro endodontics &  Aesthetic Dentistry
Prof. (Dr.) Sarita Sachdeva
Professor, ED & Dean Research
Qualifications: M.Sc., M.Phil, Ph.D
Experience: 22Years
Areas of Interest: Bioremediation and Biofuels
Dr. V.K. Mahna
Professor Emeritus and Advisor IQAC
Qualification: Ph.D.(IIT Delhi) M.Sc.(Mech. Engg.)
Special Interests : Teaching, Research, Academic Administration, Curricula Development, Examination System and Reforms
Prof. (Dr.) Monika Goel
Dean, Faculty of Commerce Chief Coordinator, MR Newgen IEDC
Qualification: M.Com(E.A.F.M), Ph.D.
Special Interests: Finance, Goods & Services Tax, Income Tax, Transfer Pricing, Financial Accounting Internal Controls, Entrepreneurship, Risk Management, Family Business, Strategic Financial Planning, Internal Audit & Legal Advisory
Dr. Moattar Raza Rizvi
Professor(Medical Physiology) and Dean Faculty of Allied Health Sciences(FAHS)
Qualification: Ph.D. in Medical Phyiology, Delhi University
Special Interests: Conventional and Un-conventional Machining, Cutting Tools
Dr. Maithili Ganjoo
Professor and Dean – Faculty of Media Studies and Humanities(FMeH)
Qualification: Ph.D. in Sociology, Jawaharlal Nehru University, New Delhi
Special Interests: Media Studies, Consumer Behaviour, Knowledge Management,
Quantitative Research, Gender Studies and Film Studies
Dr. Gurjeet Chawla
Professor – Nutrition & Dietetics – FAHS, Dean Students Welfare and Director,
Radio Manav Rachna 107.8 FM
Qualification: Ph.D., M.Sc., MBA
Special Interests: Nutrition & Health Promotion, Community Resource Management
Prof (Dr.) Deepti Dabas Hazarika
Director & Head, PG – FMS, MRIIRS
Qualification: BA (H) Economics, MBA, M. Phil., Ph.D.,UGC NET
Areas of Interest: Service design and delivery, Advertising and promotion, Administrative Systems Management, Technical and creative writing
Prof (Dr.) Usha Batra
Dean Faculty of Computer Applications(FCA)
Qualification: Ph.D in Computer Science and Engineering, Banasthali University
Area of Interest: Distributed Systems, Enterprise Application Integration, Business Analytics, Software Engineering, Cloud Computing, Internet of Things and Cyber Physical Systems.
Prof (Dr.) Shaveta Bhatia
Deputy Director, Center for Distance & Online Education,MRIIRS
Qualification: Ph.D, Computer Science, MCA
Area of Interest: Mobile Computing, Web Application Development, Database Management System, Networking more than 36 papers in International/ National Journals conferences,2 books published Member of ACM,CSI Editor and Reviewer of various renowned journals.
Dr. N.K. Sharma
Controller of Examination
Area of Interest: Administration, Academics & Legal. Signal
Processing, Wireless Communication and Free space optical communication
Manav Rachna has launched "Manav Rachna Centre for Distance and Online Education" to provide quality programmes to those students who are not able to draw benefits from conventional system of Education. Students can perfectly reshape their career and future through impeccably designed online programmes. The renowned faculty, cutting –edge advanced curriculum, technology driven and a remarkable content delivery will be helpful in the successfully implementation of online programs.
MREI Campus:
Sector – 43, Aravalli Hills, Delhi – Surajkund Road, Faridabad – 121004, (Haryana), India
Enquiry:
Call: 0129-4259000