Home 1
June 19, 2021
2022-01-06 11:59
Home 1
The ultimate touchstone of quality education is the quality culture permeating in any education Institution. In today's world of digitization, technical education stands at the crossroads of keeping pace with the emerging needs of humankind along with rapidly changing trends in governance and scientific development. The global transformation, the trend of learning by doing, relevance to people, and national development – Manav Rachna International Institute of Research and Studies is the right place to gear up with a world-class competitive edge. We are trusted to nurture juvenile minds and prepare them to deal with the challenges of their future endeavors.
Vision: Through online education, Manav Rachna stands tall to bring the most efficacious environment for providing higher quality academic and research oriented education to the aspirants. Manav Rachna Online Education facilitate the goal of increasing access to enduring learning prospects to students and providing opportunities to make efficient use of scarce resources in light of the new economic realities of higher education.
Mission: To provide an exclusive learning environment to students with flexible and meticulous online learning opportunities that will guide students to acquire the knowledge and skills as per the requirements of society at large. The aim of Manav Rachna Online Education is:
To develop emerging skills through online learning methodologies to pursue their Academic and Professional goals.
To impart profound knowledge and understanding of conceptual aspects of multidisciplinary learning.
Award And Recognition-MRIIRS
Founder member of the prestigious "College Board's Indian Global Higher Education Alliance"
NBA has accredited B.Tech- Computer Science & Engineering, Electronics & Communication Engineering, Mechanical Engineering and Biotechnology programmes.
Bestowed with the 'Most Innovative University in Research and Studies' during the 8th International Human Rights Awards 2018 by All India Council of Human Rights, Liberties and Social Justice (AICHLS).
First Institute in North India with Mitsubishi Electric Advanced Lab, imparting automation skills for Industry 4.0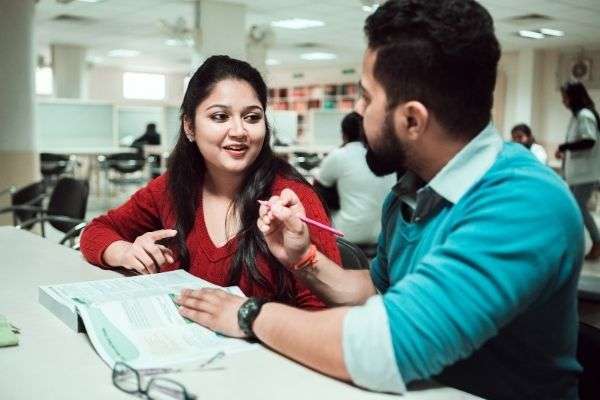 Continuing the Legacy of our Founder Dr. O.P Bhalla, Manav Rachna has launched "Manav Rachna Centre for Distance and Online Education" to provide quality programs to those students who are not able to draw benefits from conventional systems of Education. Seven programs in different streams namely Computer Applications, Management, Commerce, Business Administration and  Economics will be offered by University in online mode with specialization in different domains. In Today's opportunistic world specialized education is essential for successful professional life. Manav Rachna Online Education has collaborated with prominent industry partners to provide global career opportunities to the students and prepare the students to acquire the increased technology-intensive needs of today.
MRIIRS Affiliation and Accreditation
Top Institutions by Ministry of Education's NIRF Ranking 2021
NAAC Accredited 'A' Grade University
QS 4 Star Rated
AICTE Approved
Accredited Band 'A' under Private and Self-Financed Universities category under 'Atal Ranking of Institutions on Innovation Achievement'
Why Choose Manav Rachna Centre for Distance and Online Education ?
Rigorous Assessment System
Adapting Manav Rachna's legacy to deliver quality education, the online university relies on the transformational and contemporary domain of the MR Learning Management System or LMS. The LMS-based education system ensures a streamlined and seamless way to approach online education. This is a hassle-free and revolutionary way to approach education in the 21st century.
Free Access to Udemy Courses
Manav Rachna has partnered with Udemy, one of the leading massive open online course providers. Students enrolling in online degree programmes of Manav Rachna Centre for Distance and Online Education will get free access to Udemy courses in addition to high quality digital course content that has been designed by our esteemed Professors. Students of online degree programmes will get access to various services that are provided by the University such as Library Services, Incubation support, Sports facilities and Lab Access.
Scholarship/Freeship to UG & PG will be offered to candidates on the basis of their marks/CGPA in the qualifying examination (For purpose of Scholarship/tuition fee waiver, the marks will not be rounded off to the next higher figure but calculation of the percentage of marks shall)
Global Academic Collaboration
Alumni and In-Campus Start-ups
Countries home to our students
Reputed MNCs and Organizations as Patrons
Mr. Brijesh Kohli, Director, Xebia Academy, Head of Education congratulates Manav Rachna for a new addition- Manav Rachna Centre for Distance and Online Education. He shares how Xebia as an industry partner, will train students in technical skills.
Prepare for a leadership role in the industry by earning a UGC Approved online degree in Retail and Sales Management. This course offers you an option to choose between Apprenticeship Embedded NSDC certified programme or BBA with specialization in Retail and Sales Management. Customize your own degree…
Join The Online Program Now!
Manav Rachna has launched "Manav Rachna Centre for Distance and Online Education" to provide quality programmes to those students who are not able to draw benefits from conventional system of Education. Students can perfectly reshape their career and future through impeccably designed online programmes. The renowned faculty, cutting –edge advanced curriculum, technology driven and a remarkable content delivery will be helpful in the successfully implementation of online programs.
MREI Campus:
Sector – 43, Aravalli Hills, Delhi – Surajkund Road, Faridabad – 121004, (Haryana), India
Enquiry:
Call: 0129-4259000